ForceCast #350: Anaheim Aftermath
Posted by Erik on May 3, 2015 at 09:00 AM CST: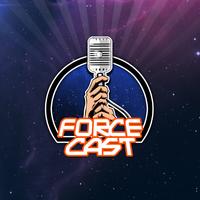 Now that we?re all finally over the Anaheim Plague, we?re debriefing the developments that came out of the biggest Star Wars party in the galaxy. Did Rogue One?s subtlety overshadow the bombastic nature of The Force Awakens? trailer? What?s the early buzz around Season Two of Star Wars Rebels? Does Battlefront live up to the hype so far? These will be among the topics we discuss while sharing our fondest memories and overall assessments from the convention. What were our favorite panels? What new Star Wars stories have we come home with?
A trip down memory lane merges with visions of the future on this edition of the ForceCast!
Listen Now!Download or Subscribe!
Download MP3
♦
Subscribe via iTunes
♦
Subscribe via RSS
♦
Subscribe via Email
More Resources:Contact Us!Help Spread The Word!