ForceCast #351: To Infinity... and Beyond!
Posted by Erik on May 10, 2015 at 09:00 AM CST: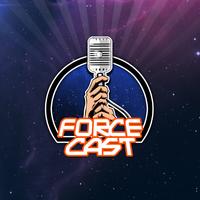 Star Wars Day week brought fans a treasure trove of information and pictures from
The Force Awakens
, and we?re discussing all of it this week. We?re also talking possible directors for the second Anthology film now that Josh Trank has vacated the position. This and more including the extent of George Lucas? involvement with Star Wars going forward, a Comlink giveaway, and a Fan Focus interview with the team that created the 16-bit
Super Star Wars: The Force Awakens
trailer.
All this and Around the HoloNet on this week?s ForceCast!
Listen Now!Download or Subscribe!
Download MP3
♦
Subscribe via iTunes
♦
Subscribe via RSS
♦
Subscribe via Email
More Resources:Contact Us!Help Spread The Word!
FORCECAST.NET IS NOT ENDORSED BY LUCASFILM, LTD. PLEASE READ OUR
DISCLAIMER
. © Copyright 2018 TF.N, LLC