ForceCast #347: Do You Have a Question?
Posted by Erik on April 5, 2015 at 09:00 AM CST: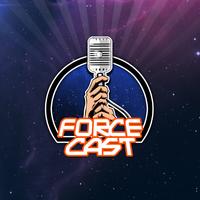 In the lull before Celebration Anaheim, we dig into the listener mailbag and answer some of your questions. Tips for Anaheim, Force Ghosts cheating, and a look at Star Wars 100 years into the future! All ready for your listening enjoyment.
Listen Now!Download or Subscribe!
Download MP3
♦
Subscribe via iTunes
♦
Subscribe via RSS
♦
Subscribe via Email
More Resources:Contact Us!Help Spread The Word!
FORCECAST.NET IS NOT ENDORSED BY LUCASFILM, LTD. PLEASE READ OUR
DISCLAIMER
. © Copyright 2017 TF.N, LLC