ForceCast #348: The Funfare Awakens
Posted by Erik on April 12, 2015 at 10:00 AM CST: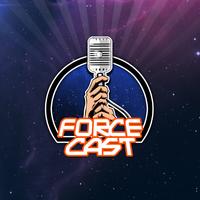 While we make our final preparations for Celebration Anaheim, we answer more of your questions before the trip. But first, let?s talk the newStar Wars Fanfare. Good? Bad? Indifferent? We discuss this and more in the latest ForceCast!
Listen Now!Download or Subscribe!
Download MP3
♦
Subscribe via iTunes
♦
Subscribe via RSS
♦
Subscribe via Email
More Resources:Contact Us!Help Spread The Word!
FORCECAST.NET IS NOT ENDORSED BY LUCASFILM, LTD. PLEASE READ OUR
DISCLAIMER
. © Copyright 2018 TF.N, LLC