ForceCast #349: We're Home!
Posted by Erik on April 27, 2015 at 05:00 AM CST: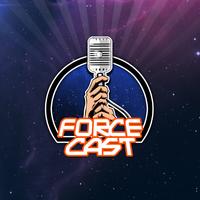 Join us for our roundtable breakdown of the latest teaser trailer for Star Wars: The Force Awakens. We recount our first reactions to the latest look at the galaxy far, far away?s future and share what it was like to experience it with thousands of other Star Wars fans at Celebration Anaheim. If you let out a cheer when Han Solo and Chewie appeared on screens across the globe, this is the episode you?re looking for!
Listen Now!Download or Subscribe!
Download MP3
♦
Subscribe via iTunes
♦
Subscribe via RSS
♦
Subscribe via Email
More Resources:Contact Us!Help Spread The Word!