ForceCast #352: Comics Catch-Up
Posted by Erik on May 17, 2015 at 09:00 AM CST: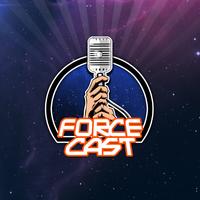 The House of Ideas relocated to a galaxy far, far away in January and hasn?t looked back. This week, we?re diving in to Marvel?s four Star Wars series and giving our opinions. What?s working? What could be better? Are these series worthy of being canon? Plus, Justin talks with filmumentarian Jamie Benning about his latest Star Wars project ?Blast It Biggs, Where Are You??
All this and Around the HoloNet in this week?s ForceCast!
Listen Now!Download or Subscribe!UPDATE: Link fixed!
Download MP3
♦
Subscribe via iTunes
♦
Subscribe via RSS
♦
Subscribe via Email
More Resources:Contact Us!Help Spread The Word!