ForceCast #346: Prepare To Make The Jump To Anaheim!
Posted by Erik on March 29, 2015 at 08:00 AM CST: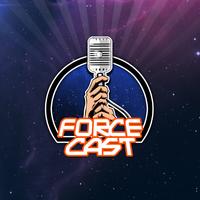 Erik Blythe sits down with Chris Wyman of Official Pix for part 2 of their Celebration Anaheim preparation discussion. In Around the HoloNet, Justin, Megan, John, and Paul share their picks for what panels they?re looking forward to at the big event and talk the magnificent animated TIE Fighter short that?s making the rounds. Then, Josh Carpenter stops by for an update on Star Wars Battlefront. The march to Celebration continues on this week?s ForceCast!
Listen Now!Download or Subscribe!
Download MP3
♦
Subscribe via iTunes
♦
Subscribe via RSS
♦
Subscribe via Email
More Resources:Contact Us!Help Spread The Word!
FORCECAST.NET IS NOT ENDORSED BY LUCASFILM, LTD. PLEASE READ OUR
DISCLAIMER
. © Copyright 2018 TF.N, LLC