ForceCast #344: A Slow News Week...
Posted by Erik on March 15, 2015 at 06:14 PM CST: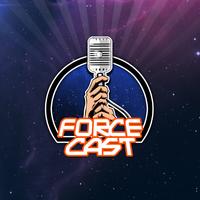 It was one of the biggest news weeks for Star Wars?in a long time. From an earlier release date for Episode VIII?to a galaxy of books leading up to The Force Awakens, the shape of the galaxy is changing. Even Josh Carpenter was surprised at the possibility of a 1313 revival. In this ALL Around the HoloNet edition of the ForceCast, we discuss these things and more!
Listen Now!Download or Subscribe!
Download MP3
♦
Subscribe via iTunes
♦
Subscribe via RSS
♦
Subscribe via Email
More Resources:Contact Us!Help Spread The Word!