ForceCast #342: A Little Female Advice
Posted by Erik on March 1, 2015 at 09:00 AM CST: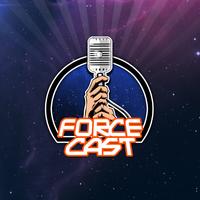 Where's Hera? It's the question Star Wars fans around the world are asking as they search store shelves for merchandise that exclude women. Tricia Barr (FanGirls Going Rogue) and Amy Ratcliffe (Geek With Curves) join Justin to discuss this issue and why it matters. David Collins (The Comlink) and Lukas Kendall (Film Score Monthly) also stop by to talk possible contenders for John Williams' Star Wars musical crown.
These things, plus a roundtable review of Darth Vader #2 and the HoloNet in this edition of the ForceCast!
Listen Now!Download or Subscribe!
Download MP3
♦
Subscribe via iTunes
♦
Subscribe via RSS
♦
Subscribe via Email
More Resources:Contact Us!Help Spread The Word!