ForceCast #341: Ch-Ch-Ch-Ch-Changes
Posted by Erik on February 22, 2015 at 09:00 AM CST: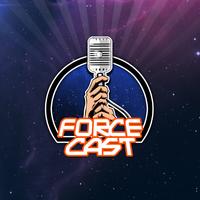 The ForceCast is undergoing a bit of a reconstruction, but we're still on the air! This week we've got interviews with Fantasy Flight Games'
Edge of the Empire
producer Max Brooke and DJ Elliot from Star Wars Celebration. Then we put uber Dark Horse Star Wars comics fan Paul Hermann together with former
Star Wars: Droids
editor Ryder Windham for a heartwarming geek out session. All that plus the HoloNet in this episode of the ForceCast!?
Listen Now!Download or Subscribe!
Download MP3
♦
Subscribe via iTunes
♦
Subscribe via RSS
♦
Subscribe via Email
More Resources:Contact Us!Help Spread The Word!