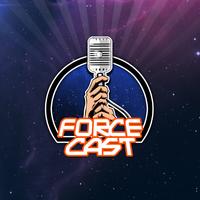 The first standalone may have a new writer, and a random site has a strange rumor about Boba Fett in the movie. It's that kind of week, folks. We also discuss media appearances by Oscar "Gonk Droid" Isaac and Ewan "Real Talk On the Broadsaber" McGregor. Plus, Freddie Prinze Jr. teases big things for Kanan on
Star Wars Rebels
, and we take questions from our live, virtual-studio audience.
Listen Now!Download or Subscribe!
Download MP3
♦
Subscribe via iTunes
♦
Subscribe via RSS
More Resources:Contact Us!Show Notes
AnnouncementsThe HoloNet
Chris Weitz is reportedly succeeding Gary Whitta as the writer of the first standalone film.

Random site iKwiz claims that the first spinoff film, which has been rumored to star both Boba Fett and Han Solo, will feature Boba as "a mantle" instead of a man.
Fan FocusThe Comlink
We take questions from people in our live chat room.
Help Spread The Word!