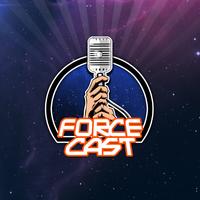 The first standalone film has a new lead actress, but this time we think it's for real. Disney is suing an image-hosting service over
The Force Awakens
concept art, which is a pretty big deal. Bob Iger wants you to know that Disney is working on Star Wars theme park attractions and vaguely considering a revolutionary new distribution method for video content. Plus, we talk to Brian Novicki from EU Cantina about why he's reading the novelization of
TFA
before seeing the film. All that and more, including
Rebels
and Celebration news, in this week's ForceCast!
Listen Now!Download or Subscribe!
Download MP3
♦
Subscribe via iTunes
♦
Subscribe via RSS
More Resources:Contact Us!Show Notes
The HoloNetDiscussion
We talk to Brian Novicki from EU Cantina, who will be reading the novelization of The Force Awakens before watching the movie, about his approach.
Fan Focus
Oscar Isaac praised J.J.?s management of the set.

Humble Bundle is offering $115 worth of Star Wars games, including KOTOR, Dark Forces, and Jedi Academy, on a pay-what-you-want model. You have to pay more than the average user to unlock a few extra games like Battlefront II and KOTOR II, but right now that's only about $12. There are nine games listed and more are supposedly coming soon.

Star Wars: Princess Leia #1 has already sold over 200,000 pre-order copies, according to Comicbook.com, which has received information directly from Marvel in the past.
Spoiler Section
Help Spread The Word!