Rebels Roundtable #20: The Siege of Lothal
Posted by Erik on August 24, 2015 at 09:00 AM CST: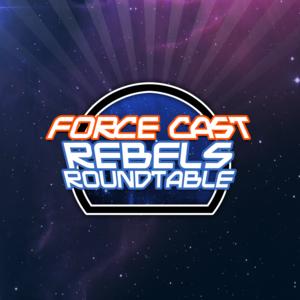 WE'RE BAAAAAAACK, well, sort of. We love having a new episode of Star Wars Rebels to talk about it but we're not so thrilled that it came right in the middle of convention season! Sorry for the delay in getting this episode out to you all, but it's a good one. Join Spencer as he hosts a roundtable discussion with the gang from RadioFreeTatooine.com.?
Guests:
Radio Free Tatooine (@RFtatooine)
♦
Sean (@theOtherSean)
♦
John (@theUncannyMrH)
Listen Now!Download or Subscribe!
Download MP3
♦
Subscribe via iTunes
♦
Subscribe via RSS
♦
Subscribe via Email
More Resources:Contact Us!Help Spread The Word!