Rebels Roundtable #19: Star Wars Rebels at Celebration Anaheim
Posted by Eric on April 30, 2015 at 02:00 PM CST: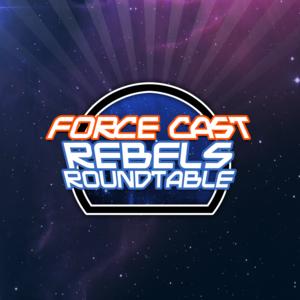 We're back from Celebration Anaheim and we're ready to analyze everything we learned about the past and future of
Star Wars Rebels
at the convention! We discuss the new trailer, two panels, and the cast and crew press conference, and we present an interview with Kanan himself, Freddie Prinze Jr.
Listen Now!Download or Subscribe!
Download MP3
♦
Subscribe via iTunes
♦
Subscribe via RSS
More Resources:Contact Us!Help Spread The Word!
FORCECAST.NET IS NOT ENDORSED BY LUCASFILM, LTD. PLEASE READ OUR
DISCLAIMER
. © Copyright 2018 TF.N, LLC