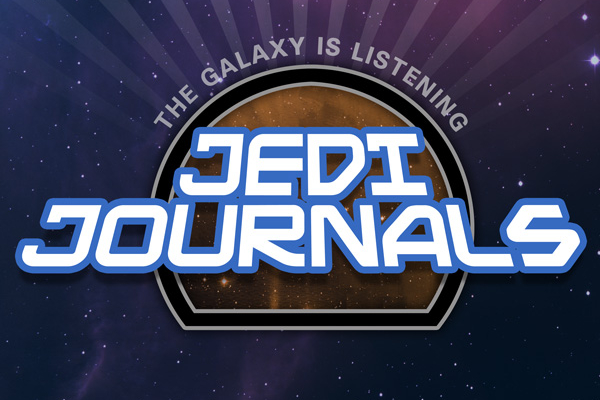 When was the last time you picked up a Star Wars book or perused a Star Wars comic? Are you current on the latest releases? Take a listen as Jay & Chris review the newest adult novel called Star Wars: Last Shot. Also, eavesdrop in on a chat with author Cole Horton about his latest book Star Wars Maker Lab: 20 Craft and Science Projects and welcome back Dennis to discuss the Star Wars Vol 7 Ashes of Jedha trade paperback. All of this and more can be heard on the July episode of Jedi Journals!

Time Codes:
Comics - 0:07:56
"Ashes of Jedha" TPB Discussion - 0:14:50
Comics pt 2 - 0:44:20
Books
"Last Shot" Discussion - 0:48:40
Cole Horton Interview - 1:26:54
Magazines - 1:55:16

Listen Now!



Download or Subscribe!









More Resources:

Contact Us!Help Spread The Word!
Related Stories:
Jedi Journals: October 2018
Jedi Journals: September 2018
Jedi Journals: August 2018
Jedi Journals: June 2018
Jedi Journals: May 2018
Jedi Journals: April 2018