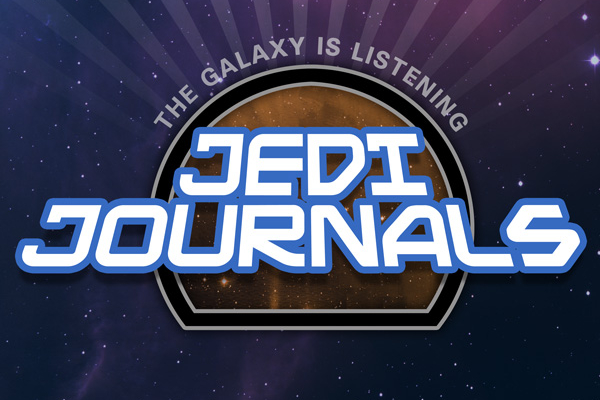 We're nearly half way through 2018 and Star Wars is bigger than ever! Jay & Chris give you their thoughts on Solo: A Star Wars Story and review the Star Wars: The Last Jedi junior novelization. Dennis is also back to review the latest Poe Dameron trade paperback and of course, you'll get the usual rundown of recent and upcoming releases in comics, books & magazines all on the June episode of Jedi Journals!

Time Codes:
Comics - 0:18:35
Poe Dameron TPB Discussion - 0:20:40
Comics pt 2 - 0:52:22
Books - 1:01:24
Books pt 2 - 1:25:15
Magazines - 1:34:00

LINK to Jovial Jay's "Chewie and Han: A Star Wars Parody" video on YouTube!

Listen Now!



Download or Subscribe!









More Resources:

Contact Us!Help Spread The Word!
Related Stories:
Jedi Journals: September 2018
Jedi Journals: August 2018
Jedi Journals: July 2018
Jedi Journals: May 2018
Jedi Journals: April 2018
Jedi Journals: March 2018