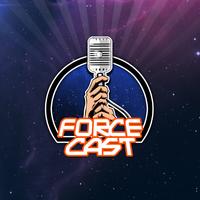 Four actresses are auditioning for roles in the first Star Wars standalone film, George Lucas says Disney didn't use his treatment for
The Force Awakens
, and Justin talks to
Star Wars
comic writer Jason Aaron. Plus, Marvel teases big Darth Vader comic numbers and big announcements,
Star Wars
news emerges from the UK Toy Fair, and we share information on how a friend of the show is raising money for a good cause. Start your weekend right with the ForceCast!
Listen Now!Download or Subscribe!
Download MP3
♦
Subscribe via iTunes
♦
Subscribe via RSS
More Resources:Contact Us!Show Notes
The HoloNet
Kate Mara (House of Cards), Rooney Mara (Girl With the Dragon Tattoo), and Tatiana Maslany (Orphan Black) are reportedly auditioning for the first standalone film, with producers also eying Felicity Jones (The Theory of Everything).

George Lucas says that Disney isn't using his sequel trilogy scripts at all.

George Lucas told Screen Rant that The Force Awakens teaser looked "great" and "interesting." He told the New York Post's Page Six that he saw it in a theater and "it was intriguing."
Discussion
Justin interviews Jason Aaron, the writer of Marvel Comics' Star Wars series.
Fan FocusThe Comlink
In our live chat, Chris asked, Which had better acting, the prequels or The Holiday Special?
Help Spread The Word!