ForceCast #371: Trailery Goodness
Posted by Erik on October 25, 2015 at 01:00 PM CST: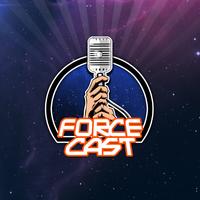 The full-length
The Force Awakens
trailer has arrived, and we give our first impressions and burning questions. Does it make sense that Finn or Rey wouldn't know what the Jedi were? Why aren't there many aliens in the trailer? Who, if anyone, is the Skywalker child in this movie? Why do the Knights of Ren have such a limiting dress code? For more, join us next week for Q&A.
Listen Now!Download or Subscribe!
Download MP3
♦
Subscribe via iTunes
♦
Subscribe via RSS
♦
Subscribe via Email
More Resources:Contact Us!Help Spread The Word!