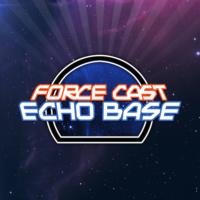 You may not know Clare Grant (
@ClareGrant
) by name, but you almost
certainly
know her work. Remember Latts Razzi, the bounty hunter with the awesome weaponized boa from
The Clone Wars
? Or the voice of Princess Leia in the
Star Wars: Smuggler's Gambit
audio drama? Or the blonde in the "All About That Base" parody music video? I could go on, but you should just listen to the episode instead. She joins us to discuss her Force Friday shopping experience, the "Slave Leia" controversy, the discrimination females face in the geek community, what she's most looking forward to in
The Force Awakens
, and more! Check out this week's Echo Base and discover why Clare Grant is one of our favorite guests ever!
Also, stay tuned after the credits! Because we stuck around so long after the show, we've included what would normally be our smartphone-and-Patreon-exclusive bonus content.
Listen Now!Download or Subscribe!
Download MP3
♦
Subscribe via iTunes
♦
Subscribe via RSS
♦
Subscribe via Email
More Resources:Contact Us!Help Spread The Word!