Echo Base #37: Too Soon to Call It?
Posted by Erik on October 25, 2015 at 12:00 PM CST: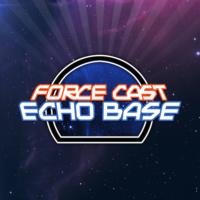 It may be too soon to say The Force Awakens is the best Star Wars</i> movie ever, but this new trailer certainly makes it easy to jump to that conclusion! Join us this week as we do a frame-by-frame analysis of the final trailer here at Echo Base!
Listen Now!Download or Subscribe!
Download MP3
♦
Subscribe via iTunes
♦
Subscribe via RSS
♦
Subscribe via Email
More Resources:Contact Us!Help Spread The Word!