Echo Base #31: Practical Podcasting
Posted by Kyle on July 26, 2015 at 06:30 PM CST: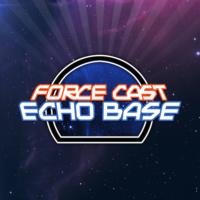 Is there really a difference between CGI and practical effects? Is this an attempt to alienate the prequel trilogy? Is CGI really that bad? Is it just a balance we're looking for? Find out this week on Echo Base!
Listen Now!Download or Subscribe!
Download MP3
♦
Subscribe via iTunes
♦
Subscribe via RSS
♦
Subscribe via Email
"Be kind, please rewind!" Review Your Favorite Podcast On iTunes!
It's your chance to provide feedback on the show and let others know about it as well! It's better when we all get to join in on the fun!
Review!
More Resources:Leave Us Your Thoughts!Help Spread The Word!