Echo Base #32: Listener Feedback
Posted by Erik on August 18, 2015 at 10:45 PM CST: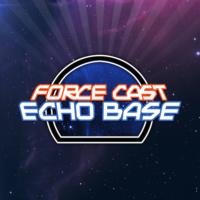 Chris McGuffin joins Echo Base as a permanent host! This week he and Lou tackle some listener feedback until Erik's return to the show next episode.
Listen Now!Download or Subscribe!
Download MP3
♦
Subscribe via iTunes
♦
Subscribe via RSS
♦
Subscribe via Email
More Resources:Contact Us!Help Spread The Word!