Echo Base #30: The Non-Trailer
Posted by Erik on July 20, 2015 at 04:00 PM CST: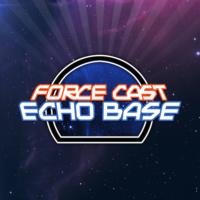 San Diego Comic-Con didn't give us a new trailer for
The Force Awakens
but we did get some incredible behind-the-scenes footage! Join Erik and Lou as they guide you through the footage frame by frame on this week's episode of Echo Base!
Smartphone app users and Patreon donors, be sure to check out this week's bonus content!
Listen Now!Download or Subscribe!
Download MP3
♦
Subscribe via iTunes
♦
Subscribe via RSS
♦
Subscribe via Email
More Resources:Contact Us!Help Spread The Word!