Outer Rim #24: Still Alive!
Posted by Erik on October 25, 2015 at 11:38 AM CST: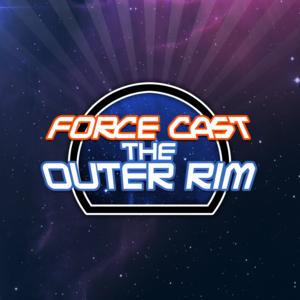 We're back! Sadly (or not, depending on your opinion), several of this year's new television shows many not be for much longer. This week we look at which shows are likely to be canceled and which may stick around for another season.
Don't forget, the
OUTER RIM NETWORK
is now available in iTunes!
Listen Now!Download or Subscribe!
Download MP3
♦
Subscribe via iTunes
♦
Subscribe via RSS
♦
Subscribe via Email
More Resources:Contact Us!Help Spread The Word!
FORCECAST.NET IS NOT ENDORSED BY LUCASFILM, LTD. PLEASE READ OUR
DISCLAIMER
. © Copyright 2017 TF.N, LLC