Sabacc Table #5: Interview With Steve Horvath
Posted by Erik on
August 26, 2013 at 09:00 AM CST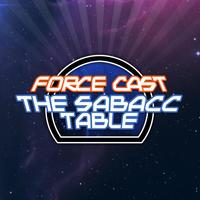 This week we've got an interview you don't want to miss! Steve Horvath, Senior Vice President of Communications and Digital Business from
Fantasy Flight Games
, joins us to talk about GenCon, upcoming products, his personal experiences with
Star Wars
, and more!
Show Notes:
News

Star Wars: Force Collection iOS game coming September 4th.



Interview: Steve Horvath from Fantasy Flight Games

General


About Steve

About FFG

Conventions

The creative process and licensing

The Star Wars Card Game (LCG)


Starting over

Objective sets

"Balance of the Force"

"Edge of Darkness"

X-Wing Miniatures


Scale

Huge Ships

Wave 3

Wave 4

Epic Tournaments

Cinematic Play/Campaigns

Future possibilities

The Roleplaying Game


Price and availability for the Age of Rebellion beta

Availability for future Specialization Decks


Fan Questions


Card-only X-Wing expansions? (pilot and upgrade cards only)

Expanded or deluxe expansions for X-Wing?

Designing objective sets with epic characters for the card game

Why is Boba Fett terrible?

The card game tournament scoring system

What's Steve's most memorable RPG moment?

What upcoming FFG Star Wars product is Steve most looking forward to?
ForceCast Wiki
Information about our programs, hosts, and much more is available on
The Official ForceCast Wiki
. This episode's wiki entry can be found
here
. Sign up and contribute today!
Listen Now!ForceCast Podcast Mobile Apps:
Have the entire ForceCast archives at your fingertips, plus bonus shows and exclusive content!
Direct Download:
Download the show directly to your PC or Mac
here
.
Contact the Show
Email:
sabacctable@forcecast.net
Call: (616) 61-FORCE (36723)
Twitter:
@forcecast
/
@sabacctable
/
@erikblythe
/
@lousecki
/
@thenerdword (Nate)
Facebook:
http://www.facebook.com/forcecast
Help Spread The Word!
Related Stories:
Sabacc Table #10: We Broke Lou
Sabacc Table #9: Finally, Wave 3!
Sabacc Table #8: But Wait, There's More!
Sabacc Table #7: Interview With Jay Little
Sabacc Table #6: Virtual Cardboard
Sabacc Table #4: Catching Up
Sabacc Table #3: Playing Roles
Sabacc Table #2: Now What?
Sabacc Table #1: Welcome!

---