Echo Base #48: Generations of Heroes and Villains
Posted by Chris on February 29, 2016 at 05:00 PM CST: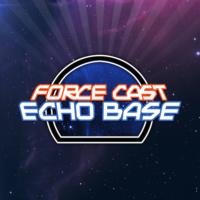 The
Star Wars
films were released in the late 70's, late 90's, and mid 10's. In each of these time periods, the nature of heroes and villains meant a different thing to individual generations. This week we look back at the heroes and villains of the two existing trilogies and look forward at what may be to come in the current trilogy.
Listen Now!Download or Subscribe!
Download MP3
♦
Subscribe via iTunes
♦
Subscribe via RSS
♦
Subscribe via Email
More Resources:Contact Us!Help Spread The Word!