Echo Base #45: Beyond the Sea
Posted by Erik on January 26, 2016 at 09:00 AM CST: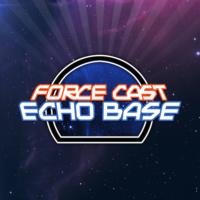 When Disney announced the "
Star Wars
Day at Sea" for their cruise line, we all wondered what was involved and whether it'd be worth it. Lou went on the inaugural voyage and has returned with a full report!
Listen Now!Download or Subscribe!
Download MP3
♦
Subscribe via iTunes
♦
Subscribe via RSS
♦
Subscribe via Email
More Resources:Contact Us!Help Spread The Word!