Echo Base #46: Off the Beaten Path
Posted by Erik on February 2, 2016 at 09:00 AM CST: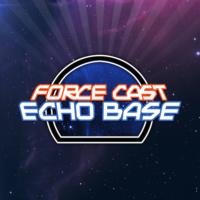 The Force Awakens
has been an overwhelming success in every way. It's pretty safe to say
Rogue One
will be also... or is it? It's the first spin-off, the first with a different tone, and the first without the iconic main characters. What kind of struggles will it face? How will Lucasfilm handle the marketing and merchandising? And perhaps most importantly, how will the mainstream audience deal with a non-Skywalker
Star Wars
film?
Listen Now!Download or Subscribe!
Download MP3
♦
Subscribe via iTunes
♦
Subscribe via RSS
♦
Subscribe via Email
More Resources:Contact Us!Help Spread The Word!
FORCECAST.NET IS NOT ENDORSED BY LUCASFILM, LTD. PLEASE READ OUR
DISCLAIMER
. © Copyright 2018 TF.N, LLC