Echo Base #40: Confront Your Fear
Posted by Erik on December 9, 2015 at 06:00 PM CST: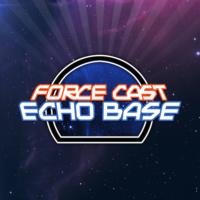 As excited as we are about
The Force Awakens
, many of us have some anxiety. Even Daisy Ridley recently talked about her "overwhelming fear." This week we look at some of the concerns people have about the film, ranging from its director to its box office performance to its reception by the press.
Listen Now!Download or Subscribe!
Download MP3
♦
Subscribe via iTunes
♦
Subscribe via RSS
♦
Subscribe via Email
More Resources:Contact Us!Help Spread The Word!