Echo Base #38: Those Darn Sneaky Jedi
Posted by Erik on November 8, 2015 at 09:13 AM CST: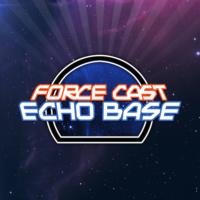 With
The Force Awakens
coming in just a few weeks, many fans are getting their costumes ready for the premiere. But here in the U.S., many major theater chains are restricting cosplay options. Are these justified? Do they go too far? How will they affect your cosplay plans?
Listen Now!Download or Subscribe!
Download MP3
♦
Subscribe via iTunes
♦
Subscribe via RSS
♦
Subscribe via Email
More Resources:Contact Us!Help Spread The Word!