Echo Base #41: Last Moments Before the New Era
Posted by Erik on December 10, 2015 at 11:00 AM CST: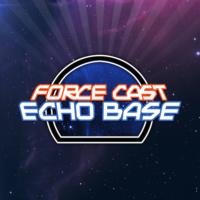 Next week we're entering a new era. In 1983, the cinematic
Star Wars
story ended. Yes, the prequels brought a new
beginning
, but the
end
of the story remained. We're about to enter an era with no defined ending. But in these last moments of the current era, we look back upon our most memorable moments leading up to now as we reflect back upon the past year.
Listen Now!Download or Subscribe!
Download MP3
♦
Subscribe via iTunes
♦
Subscribe via RSS
♦
Subscribe via Email
More Resources:Contact Us!Help Spread The Word!