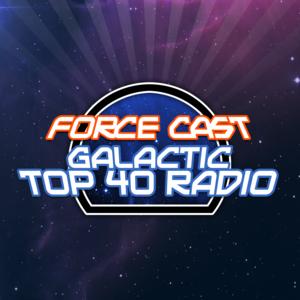 In the June, 2015 edition of Galactic Top 40 Radio I remember the musical life of Christopher Lee (1922-2015), analyze what is believed to be a Star Wars: Force Commander soundtrack, back to the scene of punk rock, a song to go with your drinking game?, Disney, and much more on the most popular music hour in the galaxy, "Galactic Top 40 Radio"!
Listen Now!Support High Adventure!
This rockin' geek band needs your help! High Adventure has started a pledge campaign for their NEW and 5th album "High Five" and are seeking the support of the fan community. Simply pledge your support to their new album via this
link
and receive cool Star Wars exclusives from the band! It's your chance at making a difference in the Star Wars music community! And who knows, you might just end up hanging in the studio with High Adventure! So ForceCast listeners pledge your support today, you're their only hope...
Download or Subscribe!
Download MP3
♦
Subscribe via iTunes
♦
Subscribe via RSS
♦
Subscribe via Email
Show Notes:
*All songs listed respectively*


A Heavy Metal Christmas Too - Christopher Lee


Imperial March - Leviathan Mix/Rage Mix


A New Hope - Blink 182


Jedi Drinking Song - Dust Rhinos


Jabba's Baroque Recital - Star Wars Episode VI Soundtrack


Star Wars theme - Isao Tomita


Let It Flow - Box Step Productions
.

Star Wars: Rebels Theme (Flux Pavilionís The Ghost Remix)


Do (Feel It Flow) - High Adventure


Show Sponsor:
LandO Lakes Butter: The Best In The Galaxy!... Hear their ad via
soundcloud
.
More Resources:Contact Us!Help Spread The Word!