Weekly ForceCast: February 11, 2011
Posted by Jason on
February 11, 2011 at 02:03 PM CST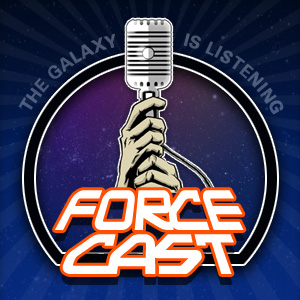 Jimmy Mac checks in with
Star Wars
"archaeologist" Mark Dermul on the status of the Lars Homestead preservation campaign, little Vader steals our hearts, Oprah searches for the ultimate Leia collector,
Clone Wars
crew head to the 2011 Annie Awards, Disney
Star Wars Weekend
details emerge, and much more.
Show Notes
You can see more information about this episode on
its wiki page
. We invite you to expand and improve the wiki with your own contributions.
Attention ForceCast Smartphone App Users:
Click "Extras" to hear us prepare for the
Clone Wars
Roundtable with "Big Honkin" Steve Glosson and former LucasArts Sound Designer David Collins. Just another behind the scenes peak from your friends at the ForceCast.
Thank You To Our Sponsor:
Go to
audiblepodcast.com/tfn
for your free audio book download from Audible.com.
Contribute To The ForceCast:
Consider making a monthly or one-time financial
contribution
to our efforts at the ForceCast podcast network. Thank you for your support.
ForceCast Podcast Mobile Apps:
Have the entire ForceCast archives at your fingertips, plus bonus shows and exclusive content!
Download for Android OS Devices (running 2.1 or higher)

ForceCast T-shirts:
Order yours today!

Listen Now!


Direct Download:
Download the show directly to your PC or Mac here

Help Spread The Word!



Take Our Survey
Help us get to know you better by answering a few questions about yourself, how you listen, likes, dislikes... we want to know it all!
Standard Survey
Abbreviated Version

Listen to The ForceCast: LIVE
Be part of the action Tuesdays at 8:00 PM ET only at ForceCast.Net!
Related Stories:
Weekly ForceCast: March 11, 2011
Weekly ForceCast: February 25, 2011
Weekly ForceCast: February 18, 2011
Weekly ForceCast: February 4, 2011
Weekly ForceCast: January 28, 2011
Weekly ForceCast: January 21, 2011
Weekly ForceCast: January 14, 2011

---