ForceCast #315: Filoni, Finoli, Finale
Posted by Eric on
August 8, 2014 at 09:00 AM CST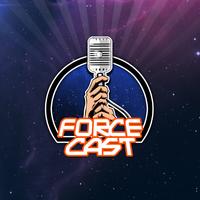 Star Wars Rebels
is heading to television, Dave Filoni is heading to Celebration Anaheim,
Star Wars
attractions are headed to Disney theme parks, and
The Clone Wars
soundtrack is headed to a store near you. In this week's show, we discuss all the great things headed our way, focusing on the seven-minute preview of
Rebels
that aired on Disney XD. Harrison Ford walks and Rian Johnson talks, and it's all here on The ForceCast!
Show Notes:
The HoloNet
Kevin Kiner said on the Everything Geek Podcast that "we are just compiling a CD of Clone Wars Seasons 1-6."

You may have noticed we didn't cover the Skellig Island shoot, the follow-up to Badass Digest's report from This Is Infamous, and the two rumors from Latino Review. We discussed that on the latest episode of Echo Base. Check it out.
DiscussionFan FocusThe Comlink
We read an email from Matthew.
ForceCast Wiki
Information about our programs, hosts, and much more is available on
The Official ForceCast Wiki
. This episode's wiki entry can be found
here
. Sign up and contribute today!
Listen Now!Support the Show
You can support our work by pledging a donation through
Patreon
. Thank you for your support!
ForceCast Podcast Mobile Apps:
Have the entire ForceCast archives at your fingertips, plus bonus shows and exclusive content!
Direct Download:
Download the show directly to your PC or Mac
here
.
Contact the Show
Email:
forcecast@forcecast.net
Call: (616) 61-FORCE (36723)
Twitter:
@forcecast
/
@erikblythe
/
@ericgeller
/
@TheApexFan (Justin)
Facebook:
http://www.facebook.com/forcecast
Help Spread The Word!
Related Stories:
ForceCast #318: Reactor Shaft Mysteries
ForceCast #317: Domo Arigato, Sith Lord Roboto
ForceCast #316: I Want To Be DC Barns!
ForceCast #314: A New Dawn At Comic-Con
ForceCast #313: The First Transport Is Away
ForceCast #312: Sorry Sarlacc, Boba Fett Lives

---