ForceCast #312: Sorry Sarlacc, Boba Fett Lives
Posted by Eric on
July 18, 2014 at 09:00 AM CST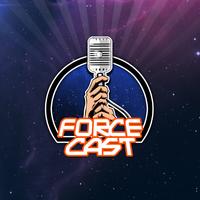 Star Wars Rebels
has cast David Oyelowo as an ISB agent, Marvel is re-publishing its original run of
Star Wars
comics, and Karen Gillan's hair probably wasn't used for Mara Jade after all. Plus, author and editor Jonathan Rinzler's Reddit AMA reveals an interesting fact about a famous bounty hunter. This week, we tackle a potpourri of stories from all corners of the news realm, launching several heated debates in the process.
Show Notes:
The HoloNetFan Focus
Jonathan Rinzler did a reddit AMA on Wednesday, and we noticed a few interesting tidbits.
The Comlink
We read emails from Axe and Greg.
ForceCast Wiki
Information about our programs, hosts, and much more is available on
The Official ForceCast Wiki
. This episode's wiki entry can be found
here
. Sign up and contribute today!
Listen Now!Support the Show
You can support our work by pledging a donation through
Patreon
. Thank you for your support!
ForceCast Podcast Mobile Apps:
Have the entire ForceCast archives at your fingertips, plus bonus shows and exclusive content!
Direct Download:
Download the show directly to your PC or Mac
here
.
Contact the Show
Email:
forcecast@forcecast.net
Call: (616) 61-FORCE (36723)
Twitter:
@forcecast
/
@erikblythe
/
@ericgeller
/
@TheApexFan (Justin)
Facebook:
http://www.facebook.com/forcecast
Help Spread The Word!
Related Stories:
ForceCast #315: Filoni, Finoli, Finale
ForceCast #314: A New Dawn At Comic-Con
ForceCast #313: The First Transport Is Away
ForceCast #311: In My Palpatine Way
ForceCast #310: A Love Story
ForceCast #309: Star Wars and Rumors of Star Wars

---