ForceCast #298: Great Expectations
Posted by Eric on
April 11, 2014 at 09:00 AM CST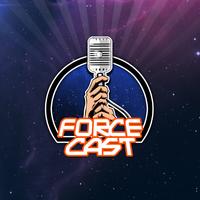 We're all excited about
Rebels
and the upcoming films, but are we
too
excited? Are we setting our expectations impossibly high? This week we look at past experiences and discuss whether
Star Wars
fans have reasonable expectations for future projects. We also cover filming updates, Peter Mayhew, Tatooine, WonderCon, and much more!
Show Notes:
The HoloNetDiscussion
Are too many people expecting Abrams to "fix" Star Wars? Are we setting our expectations too high? Too low? What about Star Wars Rebels -- will people give it a chance if it's not what they're familiar with from The Clone Wars?
Fan FocusThe Comlink
We read emails from Thomas and Derrek.
ForceCast Wiki
Information about our programs, hosts, and much more is available on
The Official ForceCast Wiki
. This episode's wiki entry can be found
here
. Sign up and contribute today!
Listen Now!ForceCast Podcast Mobile Apps:
Have the entire ForceCast archives at your fingertips, plus bonus shows and exclusive content!
Direct Download:
Download the show directly to your PC or Mac
here
.
Contact the Show
Email:
forcecast@forcecast.net
Call: (616) 61-FORCE (36723)
Twitter:
@forcecast
/
@erikblythe
/
@ericgeller
Facebook:
http://www.facebook.com/forcecast
Help Spread The Word!
Related Stories:
ForceCast #301: New Canon, New Cast
ForceCast #300: Something About A Breakfast
ForceCast #299: Meet Your New Favorite Twi'lek
Clone Wars Roundtable: 605 - An Old Friend
ForceCast #297: Location, Location, Location
ForceCast Special: Episode VII Special Report
ForceCast #296: Feedback Loop

---