ForceCast #301: New Canon, New Cast
Posted by Eric on
May 2, 2014 at 09:00 AM CST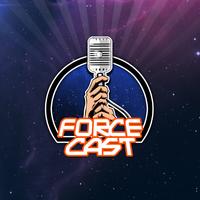 Justin Bolger joins us as we break down the past week's two major news stories: the cast of
Star Wars
Episode VII and Lucasfilm's new post-Expanded Universe continuity program. What do we think of the young actors whose careers are about to be launched into the stratosphere? How do we feel about the seeming end of the Expanded Universe and the new books on the horizon? Tune in for a jam-packed show featuring those stories, Erik's rant of the century, and other news...plus a special announcement at the end of the show.
Show Notes:
The HoloNet
ForceCast Wiki
Information about our programs, hosts, and much more is available on
The Official ForceCast Wiki
. This episode's wiki entry can be found
here
. Sign up and contribute today!
Listen Now!ForceCast Podcast Mobile Apps:
Have the entire ForceCast archives at your fingertips, plus bonus shows and exclusive content!
Direct Download:
Download the show directly to your PC or Mac
here
.
Contact the Show
Email:
forcecast@forcecast.net
Call: (616) 61-FORCE (36723)
Twitter:
@forcecast
/
@erikblythe
/
@ericgeller
Facebook:
http://www.facebook.com/forcecast
Help Spread The Word!
Related Stories:
ForceCast #304: Feedback Loop
ForceCast #303: Wedge Issues
ForceCast #302: Delving Deeper
ForceCast #300: Something About A Breakfast
ForceCast #299: Meet Your New Favorite Twi'lek
ForceCast #298: Great Expectations

---