Posted by Eric on
March 28, 2014 at 09:00 AM CST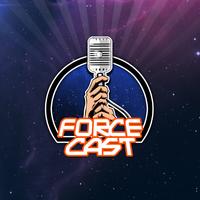 Even though it was a light news week, we've got plenty to talk about! This week we go through the questions and comments you've submitted, from questions about Dooku to the possibility of seeing the Droids and Ewoks cartoons again. Don't miss this week's episode!
Show Notes:
The HoloNetDiscussion
No discussion this week -- it's a listener feedback show!
Fan FocusThe Comlink
We play a voicemail about clone troopers in the Empire, then read emails and Facebook posts from Joseph, David, Tim, Huie, Robert, Dan, Tomas, David, and Matthew.
ForceCast Wiki
Information about our programs, hosts, and much more is available on
The Official ForceCast Wiki
. This episode's wiki entry can be found
here
. Sign up and contribute today!
Listen Now!ForceCast Podcast Mobile Apps:
Have the entire ForceCast archives at your fingertips, plus bonus shows and exclusive content!
Direct Download:
Download the show directly to your PC or Mac
here
.
Contact the Show
Email:
forcecast@forcecast.net
Call: (616) 61-FORCE (36723)
Twitter:
@forcecast
/
@erikblythe
/
@ericgeller
Facebook:
http://www.facebook.com/forcecast
Help Spread The Word!
Related Stories:
ForceCast #299: Meet Your New Favorite Twi'lek
ForceCast #298: Great Expectations
ForceCast #297: Location, Location, Location
ForceCast #295: Controlling The Story
ForceCast #294: March Madness!
ForceCast #293: Winding Down The Clone Wars

---