ForceCast: Live From CV: Day III
Posted by Jason on
August 23, 2010 at 06:35 AM CST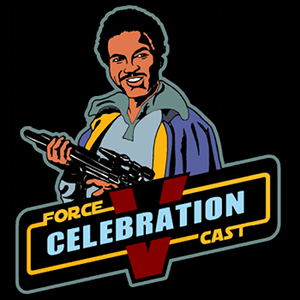 The ForceCast returns for Day III of
Star Wars
Celebration V with special guests Steve Sansweet, James Arnold Taylor, and four
Star Wars
artist superstars: Tom Hodges, Katie Cook, Grant Gould, and Jeff Carlisle. Plus, Dave Filoni pays a surprise visit to bestow an honor on our esteemed ForceCast hosts, a full recap of The Main Event, Kyle Newman on Ben Quadineros, and Big Honkin' Steve goes on a rant as The ForceCast comes to you live from CV!
ForceCast iPhone/iPod Touch App
Have the entire ForceCast archives at your fingertips, plus bonus shows and exclusive content!
Get it now
!
ForceCast T-shirts:
Order yours
today
!
Listen Now!Direct Download:
Download the show directly to your PC or Mac
here
Help Spread The Word!
Take Our Survey
Help us get to know you better by answering a few questions about yourself, how you listen, likes, dislikes... we want to know it all!
Standard Survey
Abbreviated Version
Listen to The ForceCast: LIVE
Be part of the action Wednesdays at 8:00 PM ET only at
ForceCast.Net
!
Related Stories:
Weekly ForceCast: September 3, 2010
ForceCast: Live From CV: Day IV
ForceCast: Live From CV: Collector's Edition
The ForceCast Welcomes Back Mark Hamill
ForceCast: Live From CV: Mark Hamill
ForceCast: Live From CV: Day II
Weekly ForceCast: August 13, 2010

---