ForceCast #309: Star Wars and Rumors of Star Wars
Posted by Eric on
June 27, 2014 at 09:00 AM CST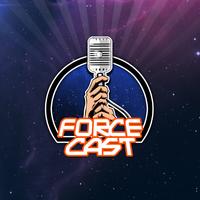 Justin and Eric discuss the proliferation of
Star Wars
rumors in the lead up to Episode VII and debate the best way to interpret such news. We also chime in on the recent announcement of Rian Johnson's involvement in Episodes VIII and IX before answering a listener question about everyone's favorite Expanded Universe ginger, Mara Jade. Make the jump into Hyperspace with this week's ForceCast!
Show Notes:
The HoloNetFan FocusThe Comlink
We read an email from Mike about the future of Mara Jade in Star Wars.
ForceCast Wiki
Information about our programs, hosts, and much more is available on
The Official ForceCast Wiki
. This episode's wiki entry can be found
here
. Sign up and contribute today!
Listen Now!Support the Show
You can support our work by pledging a donation through
Patreon
. Thank you for your support!
ForceCast Podcast Mobile Apps:
Have the entire ForceCast archives at your fingertips, plus bonus shows and exclusive content!
Direct Download:
Download the show directly to your PC or Mac
here
.
Contact the Show
Email:
forcecast@forcecast.net
Call: (616) 61-FORCE (36723)
Twitter:
@forcecast
/
@erikblythe
/
@ericgeller
/
@TheApexFan (Justin)
Facebook:
http://www.facebook.com/forcecast
Help Spread The Word!
Related Stories:
ForceCast #312: Sorry Sarlacc, Boba Fett Lives
ForceCast #311: In My Palpatine Way
ForceCast #310: A Love Story
ForceCast #308: I Can't Tell You How I Know This, But...
ForceCast #307: A Cleansed Palette
ForceCast #306: Worth A Thousand Words

---