ForceCast #307: A Cleansed Palette
Posted by Eric on
June 13, 2014 at 09:00 AM CST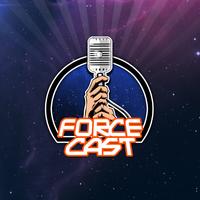 As Eric flies back from vacation, Justin joins Erik to discuss the one way in which Episode VII brings an experience not felt since 1983. We also discuss a confirmed Lando appearance, Lucasfilm's new head of Production & Development, the new
Star Wars Battlefront
trailer, and the growing availability of
The Clone Wars
Season Six. Justin also chimes in on the spinoff rumors, and everything is Eric's fault in this week's ForceCast!
Show Notes:
The HoloNetFan Focus
ForceCast Wiki
Information about our programs, hosts, and much more is available on
The Official ForceCast Wiki
. This episode's wiki entry can be found
here
. Sign up and contribute today!
Listen Now!Support the Show
You can support our work by pledging a donation through
Patreon
. Thank you for your support!
ForceCast Podcast Mobile Apps:
Have the entire ForceCast archives at your fingertips, plus bonus shows and exclusive content!
Direct Download:
Download the show directly to your PC or Mac
here
.
Contact the Show
Email:
forcecast@forcecast.net
Call: (616) 61-FORCE (36723)
Twitter:
@forcecast
/
@erikblythe
/
@ericgeller
/
@TheApexFan (Justin)
Facebook:
http://www.facebook.com/forcecast
Help Spread The Word!
Related Stories:
ForceCast #310: A Love Story
ForceCast #309: Star Wars and Rumors of Star Wars
ForceCast #308: I Can't Tell You How I Know This, But...
ForceCast #306: Worth A Thousand Words
ForceCast #305: Red Five Standing By
ForceCast #304: Feedback Loop

---