ForceCast #275: Introducing The Inquisitor
Posted by Eric on
October 18, 2013 at 09:00 AM CST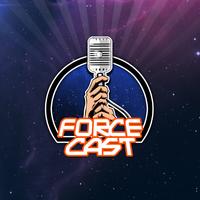 What are heroes without villains? This week, we discuss the
Star Wars Rebels
panel at New York Comic Con, where Lucasfilm revealed that the main villain in
Rebels
will be an Imperial Inquisitor. There's also news about
The Clone Wars
bonus content and a rumor about Episode VII working titles. Plus, we speak to
Star Wars
author Dan Wallace about his work on the Essential Guides and his upcoming book
The Bounty Hunter Code
. It's a potpourri of
Star Wars
goodness, and we're covering it all, because this is The ForceCast!
Show Notes:
The HoloNet
The Clone Wars Season 5 and the Seasons 1-5 box set are available now on Blu-ray and DVD.
Discussion
Prolific Star Wars author Dan Wallace joins us to discuss his broad range of contributions to the Expanded Universe. Dan has written Star Wars Gamer articles and short stories, Essential Guide reference books, roleplaying game supplements, and, more recently, a trifecta of in-universe packaged books (The Jedi Path, Book of Sith, and the soon-to-be-released The Bounty Hunter Code. Dan also talks about his hopes for the sequel trilogy and how he would like to see Disney handle the EU in this new era.
Fan Focus
Interviews with Dave Filoni

ForceCast Wiki
Information about our programs, hosts, and much more is available on
The Official ForceCast Wiki
. This episode's wiki entry can be found
here
. Sign up and contribute today!
Listen Now!ForceCast Podcast Mobile Apps:
Have the entire ForceCast archives at your fingertips, plus bonus shows and exclusive content!
Direct Download:
Download the show directly to your PC or Mac
here
.
Contact the Show
Email:
forcecast@forcecast.net
Call: (616) 61-FORCE (36723)
Twitter:
@forcecast
/
@erikblythe
/
@ericgeller
Facebook:
http://www.facebook.com/forcecast
Help Spread The Word!
Related Stories:
ForceCast #278: It's A Date!
ForceCast #277: We Arndt Worried
ForceCast #276: The Voice Of The EU
ForceCast #274: What A Tease!
ForceCast #273: The Galaxy Is Reading
ForceCast #272: Role Call

---