Weekly ForceCast: August 31, 2012
Posted by Jason on
August 31, 2012 at 07:53 AM CST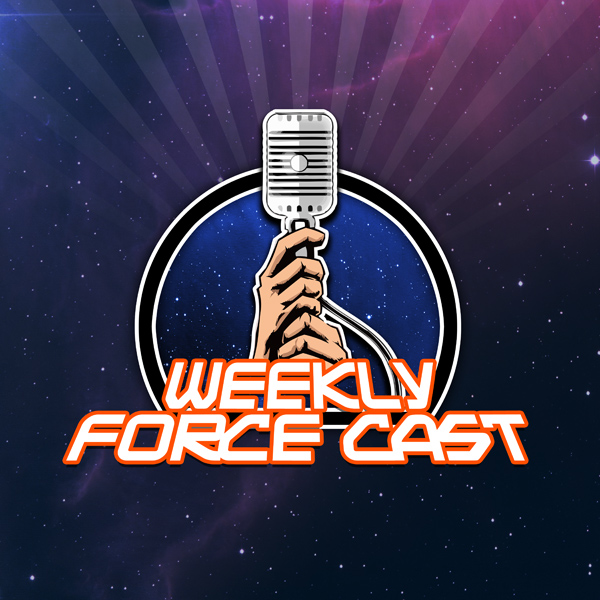 Our second show live from the floor of
Celebration VI
with special guests Dave Filoni, Kyle Newman, and members of the Rebel Legion! Plus, Jovial Jay, Dustin Roberts, and Glen Nelson share in a birthday tribute to a certain ForceCast host, and Jimmy Mac shows his proud allegiance to the Wolf Pack in the ultimate display of loyalty.
Attention ForceCast App Users:
Touch extras for this episode for a pre-show concert by High Adventure's Glenn Nelson, including "The Way of Qui-Gon Jinn" and more!
Show Notes:
You can see more information about this episode on
its wiki page
. We invite you to expand and improve the wiki with your own contributions.
Listen Now!ForceCast Podcast Mobile Apps:
Have the entire ForceCast archives at your fingertips, plus bonus shows and exclusive content!
Download for Android OS Devices (running 2.1 or higher)

Direct Download:
Download the show directly to your PC or Mac here

Help Spread The Word!



Take Our Survey
Help us get to know you better by answering a few questions about yourself, how you listen, likes, dislikes... we want to know it all!
Standard Survey
Abbreviated Version
Related Stories:
YouTube Round-Up: The ForceCast Live at CVI
ForceCast Video: Live on the Red Carpet
ForceCast Video: When The Galaxy Listens
Weekly ForceCast: September 14, 2012
Weekly ForceCast: September 7, 2012
Weekly ForceCast: August 24, 2012
Weekly ForceCast: August 17, 2012
Weekly ForceCast: August 10, 2012

---