Weekly ForceCast: August 10, 2012
Posted by Jason on
August 10, 2012 at 12:04 AM CST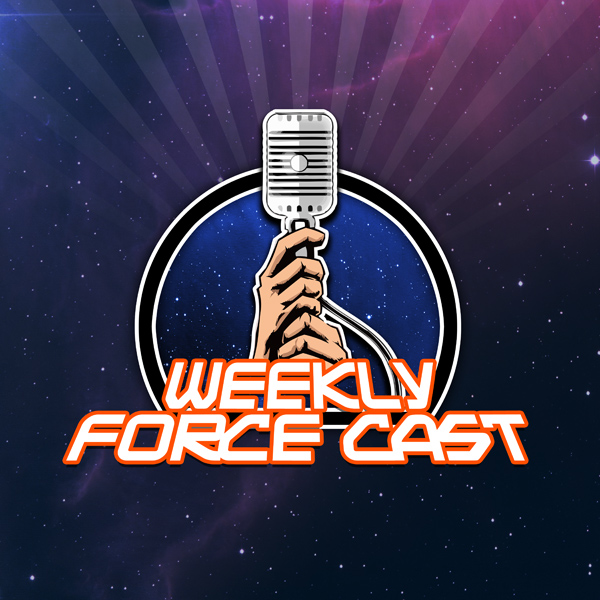 The countdown to Celebration VI continues on the ForceCast as we take a look at the official schedule of activites for days 1 and 2 of the big show with special co-host and pal Paul Bateman. Kevin Liell stops by for a little
Star Wars
trivia, Billy Dee answers the immortal question, more Inside the ForceCast panel details emerge, and Jimmy prepares for his upcoming training with Jedi Sabermaster Nick Gillard. Plus, more trading card giveaways, a new ForceCast t-shirt and much, much more!
Show Notes:
You can see more information about this episode on
its wiki page
. We invite you to expand and improve the wiki with your own contributions.
Listen Now!ForceCast Podcast Mobile Apps:
Have the entire ForceCast archives at your fingertips, plus bonus shows and exclusive content!
Download for Android OS Devices (running 2.1 or higher)

Direct Download:
Download the show directly to your PC or Mac here

Help Spread The Word!



Take Our Survey
Help us get to know you better by answering a few questions about yourself, how you listen, likes, dislikes... we want to know it all!
Standard Survey
Abbreviated Version
Related Stories:
Weekly ForceCast: September 7, 2012
Weekly ForceCast: August 31, 2012
Weekly ForceCast: August 24, 2012
Weekly ForceCast: August 17, 2012
Weekly ForceCast: August 3, 2012
Weekly ForceCast: July 27, 2012
Weekly ForceCast: July 20, 2012

---