Posted by Eric on
November 21, 2014 at 09:00 AM CST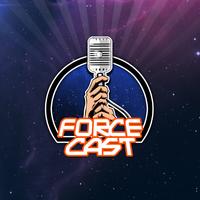 The trailer for
The Force Awakens
could drop any day now. What will it show us and when will we see it? That's the main news topic for this week. We also discuss StarWars.com's character spotlight, Padmé Amidala, with Making Star Wars' Johnamarie Macias. Plus, Celebration Anaheim news and details about one of the first
TFA
tie-in novels. It's all here in this week's show!
Show Notes:
The HoloNetDiscussion
Johnamarie Macias from Making Star Wars and The Wookiee Gunner joins us to discuss this week's StarWars.com character spotlight: Padmé Amidala. From her service as queen to her career in the Senate, from her relationship with Anakin Skywalker to her legacy in- and out-of-universe, there's a lot to say about this character.
Fan Focus
On last Friday's episode of The Comlink, Kyle Newman gave a 45-minute master class in Star Wars, including why you should watch the movies in chronological order, why George Lucas is a genius, and how the prequels inform the original trilogy.
ForceCast Wiki
Information about our programs, hosts, and much more is available on
The Official ForceCast Wiki
. This episode's wiki entry can be found
here
. Sign up and contribute today!
Listen Now!Support the Show
You can support our work by pledging a donation through
Patreon
. Thank you for your support!
ForceCast Podcast Mobile Apps:
Have the entire ForceCast archives at your fingertips, plus bonus shows and exclusive content!
Direct Download:
Download the show directly to your PC or Mac
here
.
Contact the Show
Email:
forcecast@forcecast.net
Call: (616) 61-FORCE (36723)
Twitter:
@forcecast
/
@erikblythe
/
@ericgeller
/
@TheApexFan (Justin)
Facebook:
http://www.facebook.com/forcecast
Help Spread The Word!
Related Stories:
ForceCast #333: Gonk and Uber
ForceCast #332: Ball Droids and Broad-Sabers
ForceCast #331: A New Era Begins...Now
ForceCast #329: What's In A Name?
ForceCast #328: The ForceCast Awakens
ForceCast #327: Bard Wars

---