Posted by Eric on
October 31, 2014 at 09:00 AM CST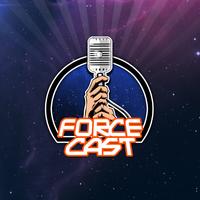 Star Wars Rebels
may snag two voice actors from
The Clone Wars
, a
Star Wars
costuming exhibit tours the U.S. next year,
X-wing
and
TIE Fighter
games are back, and we may be less than two months away from an Episode VII trailer. Plus, we talk to Taylor Gray, the voice of Ezra Bridger on
Rebels
, about the series' tone, Ezra's growth, lessons from voice-acting, and more.
Show Notes:
The HoloNetDiscussion
Eric and Erik talk to Taylor Gray, who plays Ezra Bridger in Star Wars Rebels, about his work on the series and his interest in Star Wars.
Fan FocusThe Comlink
We read an email from Tomas.
ForceCast Wiki
Information about our programs, hosts, and much more is available on
The Official ForceCast Wiki
. This episode's wiki entry can be found
here
. Sign up and contribute today!
Listen Now!Support the Show
You can support our work by pledging a donation through
Patreon
. Thank you for your support!
ForceCast Podcast Mobile Apps:
Have the entire ForceCast archives at your fingertips, plus bonus shows and exclusive content!
Direct Download:
Download the show directly to your PC or Mac
here
.
Contact the Show
Email:
forcecast@forcecast.net
Call: (616) 61-FORCE (36723)
Twitter:
@forcecast
/
@erikblythe
/
@ericgeller
/
@TheApexFan (Justin)
Facebook:
http://www.facebook.com/forcecast
Help Spread The Word!
Related Stories:
ForceCast #330: Trailer Talk
ForceCast #329: What's In A Name?
ForceCast #328: The ForceCast Awakens
ForceCast #326: Team Palpatine
ForceCast #325: Rebels in the Empire State
ForceCast #324: There Are Plenty of Pools

---