Ring In 2011 With The ForceCast's Death Star New Year's Eve
Posted by Eric on
December 17, 2010 at 11:00 AM CST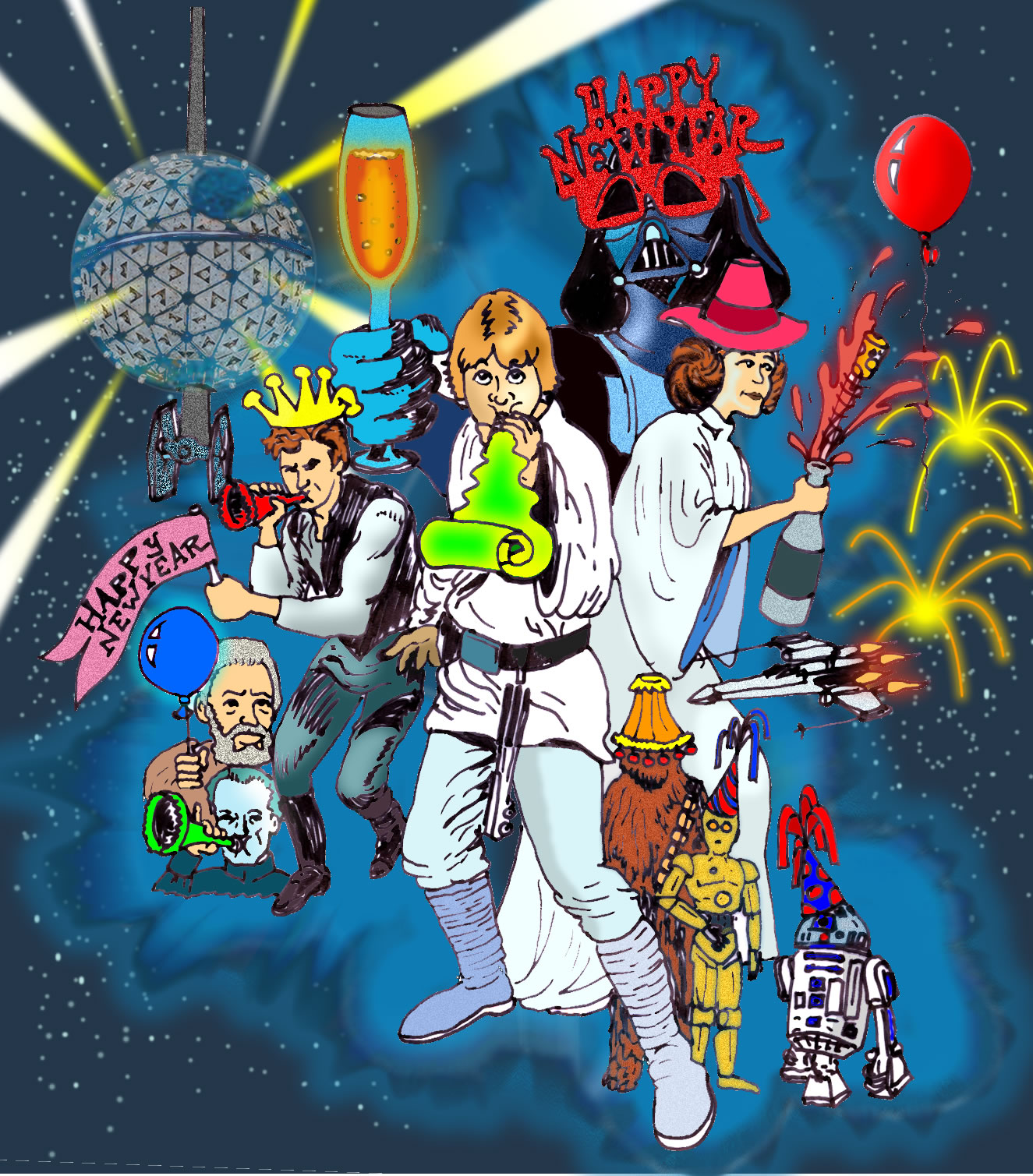 Art by Josh "JediShua" Stolte (click to enlarge!)
As 2010 draws to a close, we're pleased to bring you the details on our final event of the year. It's time to get ready for The ForceCast's annual year-end tradition: Death Star New Year's Eve Coast-to-Coast!
This event was inspired by a New Year's Eve ritual in the McInerney household. Jimmy Mac starts
A New Hope
at just the right time on December 31st, and if the Force is with him and his timing, the Death Star blows up right at midnight when the ball drops in Times Square. In 2009, The ForceCast
picked up the tradition
and turned it into a coast-to-coast event. We're doing that again this year, and you won't want to miss it. Where else will you find such a wretched hive of concentrated
Star Wars
fandom on New Year's Eve?
DVD Viewing Instructions
1. Cue up your copy of the Special Edition DVD release of
A New Hope
. Start the movie and hit pause immediately. Make sure the counter reads 0:00:00. At exactly 10:02:48 pm, hit the play button. You can use
this website
to determine the exact time as determined by our nation's atomic clock.
2. Watch the movie!
3. The Death Star will explode at exactly 1:57:12, which -- if you used the Special Edition and timed it right -- should be midnight exactly. HAPPY NEW YEAR!
4. Celebrate with friends, family, and beverages of your choice.
Through this tradition,
A New Hope
and A New Year share the moment at the stroke of midnight. The Rebels on Yavin IV are cheering, and so are the citizens of Earth.
Evening Festivities
Where:
The TFN Live Chat Room
When:
Because there are several major time zones in the U.S., our celebration will begin
shortly before 10pm on the East Coast
and continue on throughout the night as the countdown reaches the West Coast. That means we'll have some overlap because East Coast people will still be going when Central people start, and then the same will be true for folks in the Mountain and West Coast time zones.
Who:
You (yes, you!), your friendly ForceCast team, and a world of ForceCast listeners.
Here's a photo of what my New Year's moment looked like when I hosted this event last year. (Click to enlarge.)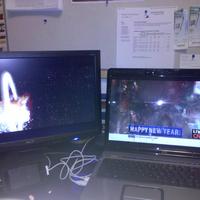 We hope to see you there!
Whether you can make it or not, have a safe, healthy, and happy 2011!
Related Stories:
Ring In 2013 With Our Death Star New Year's Eve Celebration
Spend Your New Year's Eve Blowing Up The Death Star With The ForceCast
Happy ForceCast New Years!

---