Weekly ForceCast: June 8, 2012
Posted by Jason on
June 8, 2012 at 07:42 AM CST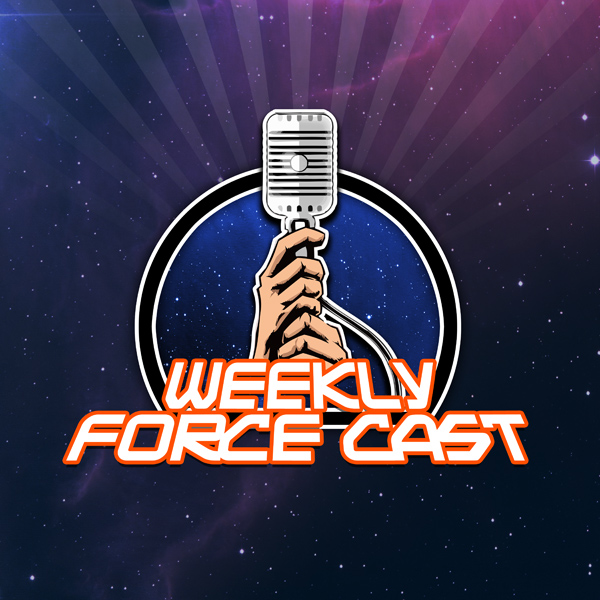 George Lucas steps down, Kathleen Kennedy steps up. What does it mean for the future of our beloved franchise? All theories are on the table as we break it down for you. Also, "Keeper of the Holocron" Leland Chee sits down with us for a long overdue chat in the Cantina,
Star Wars 1313
is revealed at E3, and the Lars Homestead is saved. Plus, listen to learn how you can win a pair of 4-day passes to
Celebration VI
in Olrando! It's all coming your way on this week's edition of the Weekly ForceCast.
Show Notes:
You can see more information about this episode on
its wiki page
. We invite you to expand and improve the wiki with your own contributions.
ForceCast T-shirts:
Order yours
today
!
Listen Now!ForceCast Podcast Mobile Apps:
Have the entire ForceCast archives at your fingertips, plus bonus shows and exclusive content!
Download for Android OS Devices (running 2.1 or higher)

Direct Download:
Download the show directly to your PC or Mac here

Help Spread The Word!



Take Our Survey
Help us get to know you better by answering a few questions about yourself, how you listen, likes, dislikes... we want to know it all!
Standard Survey
Abbreviated Version
Related Stories:
Weekly ForceCast: July 13, 2012
Weekly ForceCast: June 22, 2012
Weekly ForceCast: June 15, 2012
Weekly ForceCast: June 1, 2012
Weekly ForceCast: May 18, 2012
Weekly ForceCast: May 11, 2012

---