Weekly ForceCast: April 15, 2011
Posted by Jason on
April 15, 2011 at 01:01 AM CST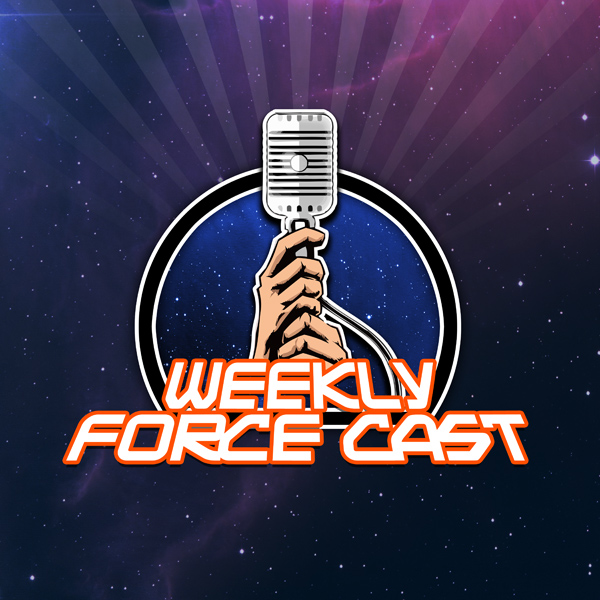 This week on the ForceCast, we welcome back
Clone Wars
Supervising Director Dave Filoni to the show. Listen as we discuss Qui-Gon, Chewie, Tarkin, Mortis, and more in our Season 3 wrap up with Dave. We also sample some of the feedback received after the "petition" rant, Billy Dee helps us to "un-friend" on Facebook, and our April Fool's prank inspires hope for an Ewok Adventure Blu-ray release.
Show Notes
You can see more information about this episode on
its wiki page
. We invite you to expand and improve the wiki with your own contributions.
Show Sponsor: Audible.com
Go to
audiblepodcast.com/tfn
for your free audio book download and follow Audible on Twitter at
@audible_com
.
ForceCast T-shirts:
Order yours
today
!
Listen Now!ForceCast Podcast Mobile Apps:
Have the entire ForceCast archives at your fingertips, plus bonus shows and exclusive content!
Download for Android OS Devices (running 2.1 or higher)

Direct Download:
Download the show directly to your PC or Mac here

Help Spread The Word!



Take Our Survey
Help us get to know you better by answering a few questions about yourself, how you listen, likes, dislikes... we want to know it all!
Standard Survey
Abbreviated Version

Listen to The ForceCast: LIVE
Be part of the action Tuesdays at 8:00 PM ET only at ForceCast.Net!
Related Stories:
Weekly ForceCast: May 27, 2011
Weekly ForceCast: May 20, 2011
Weekly ForceCast: May 13, 2011
Weekly ForceCast: April 8, 2011
Weekly ForceCast: April 1, 2011
Weekly ForceCast: March 25, 2011

---