Sabacc Table #24: Back on Track
Posted by Erik on January 28, 2016 at 08:40 AM CST: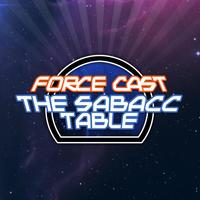 That's right we're back! Nate, Mike and Lou get the Sabacc Table up an running again. We've got a little of everything in the episode. We've got some information about the new game, Rebellion, from FFG, the upcoming Wave VIII of X-wing and our impressions of Battlefront so far.
Listen Now!Download or Subscribe!
Download MP3
♦
Subscribe via iTunes
♦
Subscribe via RSS
♦
Subscribe via Email
More Resources:Contact Us!Help Spread The Word!